Schedule A FREE Consultation With Us.
Exterior Door Installation & Replacement
Professional Door Installation You Can Count On
The Window Source of Houston offers a comprehensive range of residential door installation services. We are fully licensed and insured, and our door installers are all highly trained and experienced tradespeople. We only use the best products from the industry's top brands. We provide competitive rates, upfront and accurate estimates, and flexible financing options, and our approach to customer service and care has earned us many positive online reviews as well as referrals from friends and family.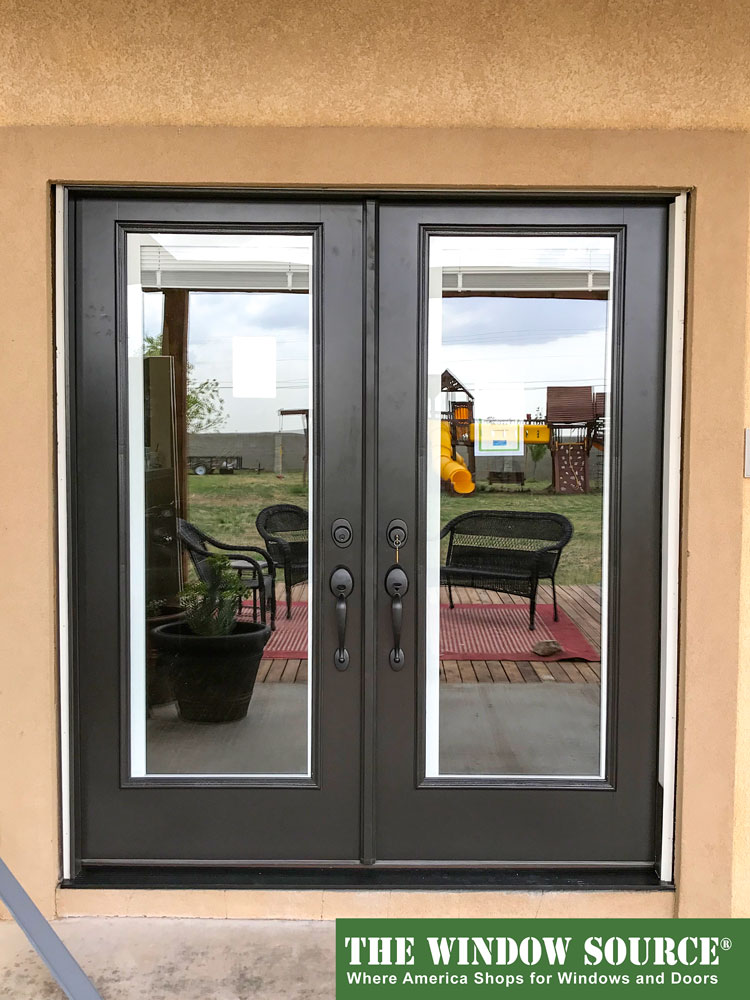 Benefits of Installing New Doors
One of the most compelling reasons to invest in your home with new door installation is the return on investment. The return on investment for a new entry door is approximately 70%. A new door is also more energy efficient, which reduces your heating and cooling costs. The front door of your home is essential to its curb appeal, and a new door will improve it. Modern doors also provide an opportunity to make a design statement, add more privacy or natural light, improve your home's security, and integrate smart technologies. The person you choose to install your new door is as important as the door itself, and when you choose us, you do so with confidence.
Signs You Need a New Door
The average exterior door lasts about 30 years, and we recommend replacing a door as it approaches that age rather than waiting for it to fail. You can replace a door earlier for aesthetic reasons, and there are warning signs that your door is deteriorating. If you have replaced the weatherstripping but still have drafts, you should have a new door installed. Doors that drag, make noises, or are otherwise difficult to open or close may be warped. Visible light coming through a door is another indication of warping. Doors should be replaced if you have a pest or fungal infestation, and any doors with cracks should be replaced.
Free Door Installation Estimates
Give The Window Source of Houston a call if you want one or more new doors for your home. We will send one of our door installation specialists to your home to discuss your options and answer any questions you may have. Our consultant will precisely measure your home and provide you with accurate and upfront estimates for the doors and other options that you are interested in. All of these services are provided at no cost and without obligation, and you will never be subjected to high-pressure sales tactics or other negative sales practices.
New Replacement Windows & Doors For Your Home
A Simple, Hassle-Free 4 step Process!
Our dedicated team strives for 100% every day and we do not consider our job complete until our windows and doors are properly installed in the home. Let's start the process today!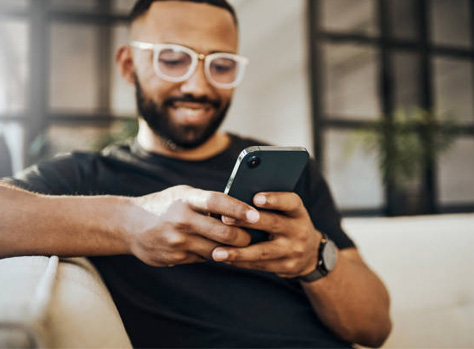 01
Call For Free Consultation
Begin the process by calling for a consultation with our experts.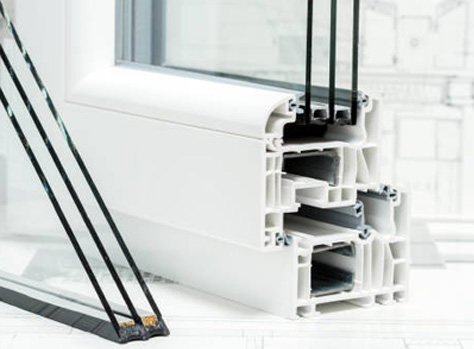 02
Windows & Doors Ordered
Once you've made your selections, we'll place the order.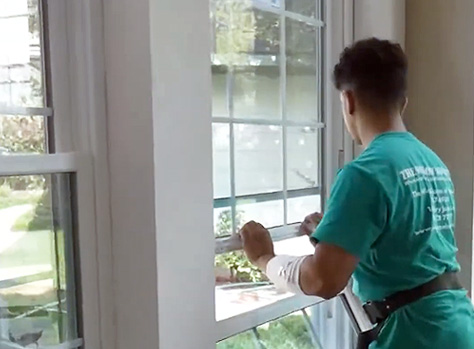 03
Schedule Installation
We'll work with you to schedule a convenient installation date.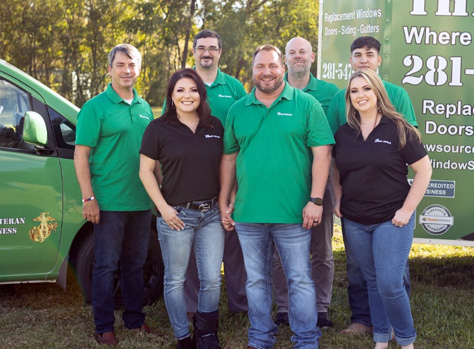 04
Lifetime Warranty
Rest assured knowing that your investment is protected.
Types of Replacement Doors We Install
Experience the perfect blend of style and functionality with the exceptional front door, patio door, and French door styles offered by The Window Source of Houston. We pride ourselves on offering several different types of doors that elevate your home's curb appeal, functionality, and security. Contact us to discuss your door replacement options.
Take Advantage of Flexible Financing Options
New door installation does not have to be expensive. We collaborate with lenders to provide flexible short- and long-term financing options. Customers who prefer short-term financing can benefit from low rates, while those who prefer long-term financing can benefit from low fixed monthly payments.
The Perfect Finishing Touches

The Window Source of Houston handles all aspects of new door installation. All knobs and handles will be installed by us. Our team can also replace locks and add decorative elements like sidelights and transom windows.
Choose The Window Source of Houston for Your New Door
Call the experts in exterior door installation 1-281-547-6900.
The Window Source of Houston is a reputable and well-established company that would appreciate the opportunity to improve your home with a new door. To schedule a free on-site door installation consultation, call 1-281-547-6900 or contact us online today.